Identifying Gambling Addiction & How To Get Help
If you or a loved one has a problem gambling then help is at hand.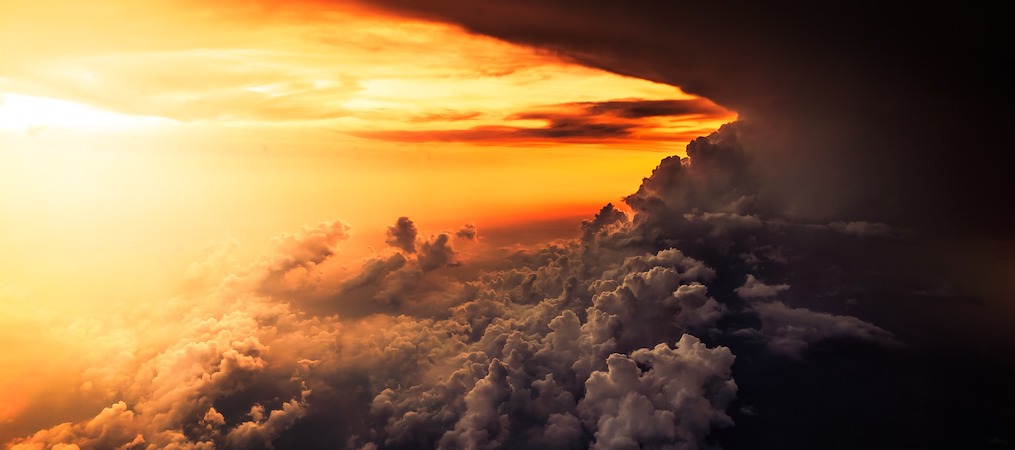 Gambling in moderation can be fun; but it can also be addictive and can cause harm. For some, gambling can spiral out of control. Here we aim to give you the resources you need to recognize problem behavior, whether it is for yourself or a loved one.
As well as understanding and spotting the warning signs, having access to the right help is key.
We have broken out, by state, the help on hand. We have provided contact numbers and links to organizations who are there to answer your questions and help you if you worry your gambling has become a problem.
States Where Online Poker Is Legal
As more states offer online poker the opportunity to play becomes easier, with games running around the clock. Currently Pennsylvania, Michigan, New Jersey, Delaware and Nevada allow residents to play online poker (it is permitted in West Virginia, but no site is currently live).
If you find yourself chasing your loses and spending more than you can afford and are defensive about your gambling habits—or know someone who is struggling with this—help is at hand.
Here we break down, state-by-state, the resources that are on offer to you to create a safe gambling experience; there are also resources to identify possible behavior that may lead to a gambling problem.
Identifying Problem Behavior: The Warning Signs
There are tons of resources out there to help you combat gambling addictions, but it can be hard to know if you even fall into that category. Do I even need help?
Over on the other side of the pond, the UK National Health Service (NHS) has put together this excellent questionnaire help you get clarity.
Remember to answers the questions honestly, as you are only fooling yourself—however hard it may be to come to terms with. If you can look your behavior in the eye, you can take the next steps to seek the help you may need.
If you don't want to take the questionnaire you can ask yourself some of these hard questions yourself:
Are you lying to your friends and family about the amount you are gambling?
Are you suffering from financial problems due to the amount you gamble?
Do you have feelings of stress or anxiety caused by gambling?
Are you stealing or borrowing money to gamble?
If you answer "yes" to any of these, then scroll down to your state as we have put together a directory of information for you to get the help you need. You might need to self exclude, which means contacting a poker room or casino and letting them know they must not let you play. This helps protect you from playing on these sites when you cannot afford to do so.
Getting Help
We will focus on PA, MI, NJ, NV and DE where online poker is legal, but if you live elsewhere and need help go to the National Council on Problem Gambling where you can easily see what help is on offer.
Help in Pennsylvania
Number To Call in Pennsylvania:
1-800-GAMBLER
The Pennsylvania Gaming Control Board (PGCB) is the state regulators and as such plays a key role in providing resources for players who may be struggling with addiction.
As stated on their website, the PGCB works to provide "education, outreach and prevention options" to anyone that may be suffering from problems gambling.
You can self-exclude in PA for 1 year, 5 years or you can choose a lifetime ban. To self-exclude means you actively need to ask the casinos to not let you play on their sites, be it live or online. Over in PA you can only self-exclude yourself. You cannot do this for a loved one. If you choose to self exclude, don't worry you are not alone. Currently over 16,000 people have self-excluded from gambling in Pennsylvania, banning themselves from casinos for 1-year, 5-years or a lifetime.
Below there are direct links to take you straight to the self-exclusion form, but if you want to know more about the process you can go to the Responsible Play PA website, which is also linked up below.
We have linked up below to some useful resources to assist you in getting the help you need.
Help in Michigan
Number To Call in Michigan:
1-800-270-7117
— Michigan Problem Gambling Helpline
Over in the state of Michigan the Michigan Gaming Control Board (MGCB) is in charge in keeping players safe and is the state regulator for all online gambling.
Michigan has a Compulsive Gaming Prevention Fund that has bee created so that gamblers get the assistance they need. If you choose to self exclude it is best to call the compulsive gamblers helpline first at 1-800-270-7117 so they can talk you through next steps. In Michigan to self exclude is to put yourself on the Disassociated Persons list. Don't be afraid fo this term. It is just what it is called to put yourself on the self-exclude list so that casinos cannot offer you their services.
The Michigan Health and Human Services have put together some great content to help you identify problems and get the help you need; you go their website using the link below. You will find wider resources to organizations such as Gamblers Anonymous, Health Management Systems of America Gambling Treatment Program and National Foundation for Credit Counseling to help get any personal finances in order that might be in disarray due to gambling.
To call the Michigan Problem Gambling Helpline, open to all MI residents and promises confidentiality, the number is below. Experienced counselors are available 24/7 to help with any problems you might have. The number is also toll free.
Help in New Jersey
Number To Call in New Jersey:
855-222-55427
— NJ Gamblers Anonymous
We have provided links below if you want to self-exclude from online and live casinos in New Jersey. The minimum self-exclusion periods you can choose from are between one year, five years or lifetime. You can choose between self-excluding from internet games only or for live and internet games.* You can either do this by following the links online or go in person to the New Jersey Division of Gaming Enforcement located in Atlantic City.
If you just want access to more information about support and help for gambling problems, The Council on Compulsive Gambling of New Jersey, Inc is a not-for-profit organization created to help with education and provide referral services for people affected by a gambling addictions.
Here you will find a wealth of information including links to help friends and family members and webinars and workshops you can attend. It runs real life meetings to help you combat addiction issues that have arisen through gambling.
The Council works in tandem with the state regulator, the NJDGE, to offer the self-exclusion program covering igaming as well as land-based casino gambling.
Once you have self-excluded you can expect the DGE to do the following: For land-based casinos the DGE will share a photo and description of you to each casino. You will be removed from casino mailing and promotional marketing lists.
For self-excluding from an online casino the DGE will share your player account details or provide your self-exclusion application with each casino licensed with the DGE in the state of New Jersey.
Help in Nevada
Number To Call in Nevada:
1-800-522-4700
— Problem Gamblers Helpline:
The Nevada Gaming Commission and the Nevada Gaming Control Board govern Nevada's gaming industry.
However, unlike the other states Nevada does not through its website offer a service where you as a player can self exclude. Unfortunately to do this you must speak to each casino individually. This makes it much harder to seek help in Nevada if you are suffering from gambling addiction or lack the self control to avoid live or online casinos. Unfortunately there is no exclusion program in Nevada as seen in other states.
However you can do into a casino directly and ask them to no longer give you access to credit, check-cashing and to opt out of all their marketing.
If you don't want to go into a Casino but want to seek broader help and resources you can contact the Nevada Council of Problem Gambling instead.
It is a non-profit set up to help the residents of Nevada with any problems that arise from troubling gambling habits and the site is set up with loads of information and resources to allow you to get help. All linked up below.
Help in Delaware
Number To Call in Delaware:
1-888-850-8888
— Delaware Council Gambling Problems Helpline
Delaware has set up a DE Problem Gambling site that has tons of information to help with any queries or problems you might have regarding problem gambling behavior. Currently, support meetings are being offered via Zoom, but in-preson meetings will hopefully resume as soon as a the pandemic allows.
The Problem Gamblers organization provides free and confidential treatment services for family members of problem gamblers—not just the gamblers themselves—so if you know of anyone who may benefit from their help, please reach out to them.
This phone is open 24 hours a day, 7 days a week to help, today or you can text them on 302-438-8888. A live chat option is also available via the website.
If you would like to self exclude from gambling in the state of Delaware, you have to fill in the online form but then submit it in person to the Delaware Lottery Office during working hours Monday to Friday. Please call the Delaware Lottery Office in Dover at (302) 739-5291 to make an appointment.
You can self-exclude for 1 year, 5 years of lifetime. By self-excluding it will ban you from going into the Casino at Delaware Park, Dover Downs Hotel & Casino and Harrington Raceway & Casino along with their online counterparts.
Problem Gambling
FAQ
Here we answer some of the most commonly asked questions when it comes to understanding and seeking help for gambling addiction.
I think I am addicted to gambling? What help is there?
There is tons of help out there. In this guide, jump to your state and find out what is on offer. Details on live or remote counseling, details on self exclusion from gambling sites and establishments, and further resources are all outlined.
There are phone numbers you can call, live chat you can use, and real people you can speak to, any time of day. Help is there for you.
I am struggling to decide if I have a gambling problem or not, what should I do?
It's important to identify problem behavior. Ask yourself:
Have you ever lied to friends or family hide the extent of your gambling?
Have you ever put relationships, a job, or school or work opportunities under jeopardy because of gambling?
Do you gamble to escape day to day life?
If you answer yes to any of these, you may need to seek help. But don't panic: There are free and confidential services our there designed to get you the help you may need.
I have money problems due to my gambling habits, is this bad?
The short answer is yes. This could mean you are gambling beyond your means. Speak to your doctor or seek help via the services we have outlined in this guide. Ask yourself these questions—and be honest. If the answer is yes, please look for help.
Are you preoccupied with gambling?
Do you plan how to get more gambling money?
Do you need to up amount of money you gamble with to chase the endorphin rush?
Have you ever stolen to get gambling money?
Have you ever asked others to bail you out of financial trouble caused by gambling?
I think someone I know has gambling problems. is there anything I can do to help them?
Yes, there are resources available for you to help a loved one—but with any addiction the person who it effects has to be ready to receive help before change can happen.
Nationwide services such as the National Problem Gambling Helpline are a great place to start.
What does it mean to "self-exclude"?
Self-exclude is the term used by gambling companies to describe the act of players asking a gambling establishment to make sure yu cannot gamble with them in the future.
In some cases you can self-exclude from both online and live casinos in one go. You can also choose to self exclude for a number of months, years or for life. It means once you have done this, the casino cannot let you in to play any time of game, and this goes for both online and live services.
Jump to your state via our navigation bar in this guide to see what self exclusion options are available in your state.
I am embarrassed to seek help, what confidential services are there?
Almost all gambling help services promise complete confidentiality.
There is absolutely nothing to worry about, and there is also nothing to be embarrassed about. Gambling addiction is real and is an medical problem. There should be no shame associated with seeking help. If anything, it shows you want to make a change and is the first step in taking responsibility. Your efforts will be applauded by friends and family.
Jump to your state using the nav bar to the left and seek out the links we have provided.