Online poker is now legal and regulated in six states in the United States, but it can be confusing to understand where you can play, what is safe and what is risky, and how to best choose a site.
Here at Poker Shield, we aim to make things easy for you by giving you all the information you need to make good choices when it comes to picking a safe, legal, and trustworthy online poker room.
First of all, let's clarify what exactly constitutes a legal online poker room in the United States and what makes something regulated or not regulated.
Online poker rooms must have the correct license via the state government.
An online poker room must be partnered with a land-based casino.
What constitutes a legal online poker site in the United States?
The current shape of online poker offerings on US soil are heavily influenced by the interpretation of the Wire Act and the aftermath of the Unlawful Internet Gambling Enforcement Act (UIGEA).
There is no federal law that allows online poker throughout the entire country but, instead, individual state laws have been implemented to regulate online gambling.
The so-called "interactive gaming reciprocal agreement" has to be approved by the Governor and signed into law for each state.
In order to officially run their business on US soil, the operators have to be licensed and sanctioned by the respective State Gaming Authorities. This procedure is conducted on a case-by-case basis and requires an intensive audit of all business assets. It should also be noted that it has to be done separately for each state that allows its residents to play online poker.
Each operator that wishes to offer online poker also has to enter a partnership with an approved land-based casino within the state borders in order to gain a valid license as interactive gaming operator.
Once all of these key criteria have been met and the operator has received the license, it becomes a legal online poker room in the United States.
All regulated sites display the logo seal of the respective state gambling commission in the poker client itself, which is another visual confirmation for the customer that this is a safe online poker room.
Ongoing audits of each operator are conducted to ensure that all license criteria are met.
Online Poker Room Regulators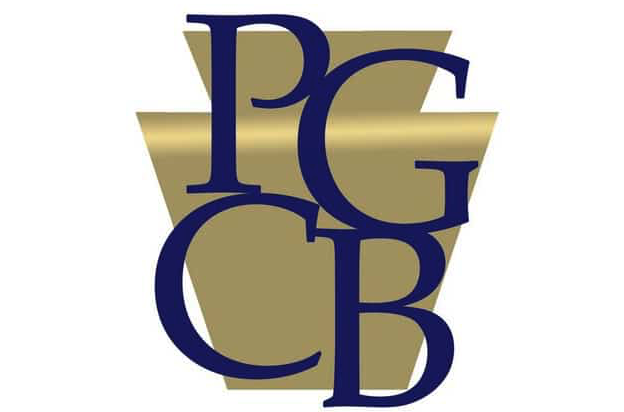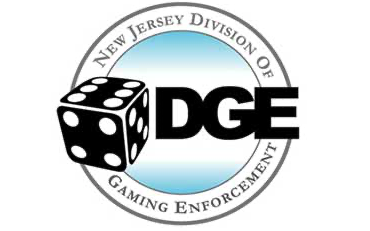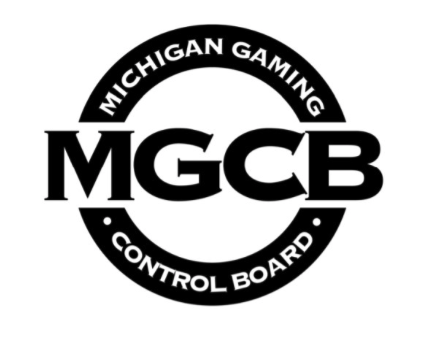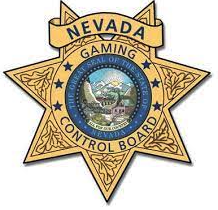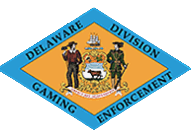 Illegal Offshore Sites
There are plenty of other international operators who offer their services to US players.
However, none of them are in fact licensed in the US. There is no legal protection for the players on US soil when competing on these offshore platforms. If they go bust, there is no guarantee that the player funds will be recovered.
The offshore operators offer their services to US players against the law and circumvent the rules of illegal transactions related to gambling via third-party processors or other methods such as Bitcoin.
They typically accept players from all US states, which also includes those who currently don't allow legal online poker — in contravention of the law. As a result, these offshore poker sites will find it very hard to get approved for any license in the US.
The bonus offers can be very ambiguous and there is no guarantee that the player funds are held in segregated accounts. Money transactions to US-related banks can lead to plenty of problems when cashing out directly and even lead to criminal charges in some states.
Large prize pools and enticing bonus offers can be tempting as these offshore poker sites share a large international pool of players. The variety of different game types is also bigger. However, the bonus offers aren't necessarily better than those by state-regulated poker sites. The terms and conditions for all bonuses can be altered by the offshore operators at any time without notification.
All these negative ramifications increase the risks that your money may not be protected and can be stolen at any time.
In a nutshell, they don't represent a safe choice by any means.
Illegal online poker rooms:
Give no legal protection for players or their money.
You may have problems cashing out.
Taxes generated by the company do not go to the State.
Regulated US Online Poker Rooms
On the other hand, the number of regulated US online poker rooms is growing, and they all offer reliable and safe options for playing poker.
When looking for a regulated site, make sure to check for the certificate of the gambling commission on the website.
Review sites will often portray available poker sites in a specific way and highlight some of them in particular, with banners showcasing the best deals.
Do they provide the same amount of details for all listed lists or do they clearly favor some of them by pointing out all bonus offers and additional information while keeping the summary of other legal sites rather brief?
This would be a clear sign that the review site is not impartial and has special deals with certain brands.
All licensed sites in regulated US states use SSL encrypted connections for all payment options to make the process as safe as possible. Furthermore, several other safety measures are in place to make sure that only eligible players can take part in the games within the state borders.
Further security protocols include reputable payment processors and responsible gambling measures such as the option to self-exclude as a problem gambler. Geolocation trackers are used to pinpoint your exact location through your IP address or track your mobile phone/device location.
Online poker rooms must be able to verify your current location in order to verify that you are physically within the state borders. The geolocation service providers must be licensed in the respective state and are listed on the website of the state's gambling authority in charge.
Another worry of poker players all over the world is related to the fairness of the games. Legit, reputable poker sites use random number generator (RNG) technology, which essentially consists of complex algorithms that ensure every hand is dealt in a fair and random way without favoring certain players.
The RNG is verified by independent companies and the certificate is displayed on the website of the operators.
Rigging the online poker games in anyone's favor would serve no purpose for regulated US sites as they risk the loss of their online gaming license. Heavy fines may be implemented and they may even forfeit their chance to receive a license in any other US states in the future.
With that license, comes plenty of benefits such as the option for problem gamblers to self exclude, measures in place to prevent bots, geo-location tools, guaranteed fair games, and the support of a balanced player ecology.
Furthermore, all player funds have to allocated in segregated accounts and the site can be held reliable for it via the responsible state gambling commissions.
Steps To Creating An Account For Regulated Sites
The general steps to create an account for all these regulated sites is the same:
First step: Sign up and fill out basic information.
Second step: pass a Know Your Customer (

KYC

) check where you verify your identity.
Third step: Deposit via cash, card, or transfer and join the real-money action.
Accepted documents for the KYC check include state driver's license or other government-issued ID cards.
Many of the regulated sites also offer the option to deposit money at the connected brick-and-mortar casinos as well.
Taxes on Winnings
In each of the five US regulated states where online poker is live, you have to pay tax on your winnings.
Operators may withhold tax if the amount won in a poker tournament is greater than $5000. If that is the case, the operator will give you an IRS Form W-2G showing the amount you won and the amount of tax withheld.
For smaller winnings, or if you don't receive a W-2G, it is your liability to report your poker winnings to IRS.
Some states allow you to claim gambling losses as an itemized deduction if they file as a professional gambler but, please, check with your accountant.
Regulated US Poker Sites: State by State
Below, we take a look at all of the US states in which regulated online poker is currently available and what each site does to keep the players safe.
Delaware
Delaware was among the first states to regulate online poker, which comes as somewhat of a surprise for the second-smallest and sixth-least populated state in the US.
There are three online casino and poker sites available for DE players to pick from. Each of them is affiliated with one of the state's three casino and racetrack properties including Delaware Park, Harrington Raceway, and Dover Downs Racinos.
They are powered by software provider 888poker in a single-network state and hold a license from the Delaware Lottery. The Delaware Gambling Competitiveness Act of 2012 (HB333). amended the existing state lottery laws so that licensed operators could offer other forms of gambling online including poker and table games.
The bill was signed into law on June 29, 2012, however, it took until 2013 for the first sites to go live.
Key Facts
Delaware Online Poker Laws
Age
Must be at least 21 years old to sign up and play.
Location
Must be located in the state of Delaware, can be a resident or visitor.
Verification
All poker operators must verify each player's identity via official documents.
Delaware Racinos
On November 8, 2013, the three racinos — Delaware Park, Harrington Raceway, and Dover Downs — went live with their online poker offering and launched on a shared network with each of them using the 888poker software platform.
While the traffic between the three operators is small, the players do have access to the WSOP.com pool in Nevada since March 2015 thanks to the tri-state online poker pool. New Jersey joined the fray on May 1, 2018, and this represents the only current interstate network in the US right now.
The player funds on each of the racinos are kept in segregated accounts. Customers also have the opportunity to deposit and withdraw money at the physical locations of the land-based venues with which the online poker rooms are partnered.
Responsible gaming measures are in place and members can set maximum deposit amounts. They are also able to request being barred from the live and online poker venue via self-exclusion, in which case no further promotional materials will be distributed to the excluded players.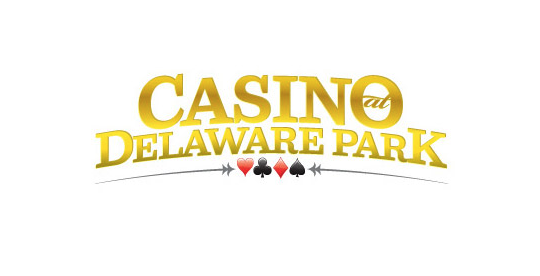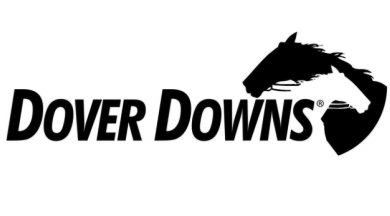 Michigan
Michigan is among the newest states to approve legal online poker.
The initial efforts began back in 2017, but the process entered its final stages late in 2020, with the passing of the Lawful Internet Gaming Act (HB 4311). It was then amended by Senate Bill SB 991, which was passed by the the House on December 17, 2020.
The state governor signed the gambling into law on December 29 of that same year. In its latest version, the bill essentially paves the way for interstate online poker within the United States. In charge of monitoring online gambling activities in the Mitten State is the Michigan Gaming Control Board (MGCB).
On January 19, 2021 nine iGaming operators were authorized by the MGCB to begin online sports betting and / or online casino gaming on January 22. It took one more week for the first online poker operator to go live and there are currently two operators active in the Wolverine State — PokerStars MI and BetMGM MI.
Furthermore, the Michigan Department of Health and Human Services maintains a 24-hour, toll-free, gambling-problem helpline: 1-800-270-7117.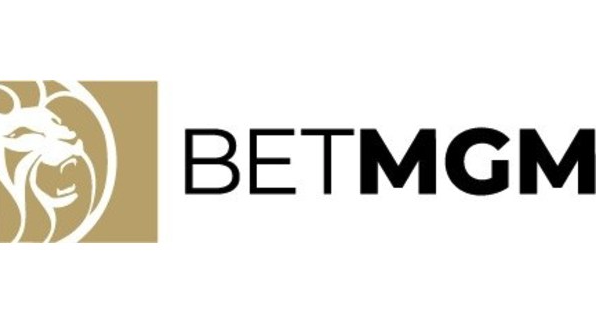 PokerStars MI
PokerStars MI was the first legal online poker site available in Michigan. Only one week after being officially granted a license by the MGCB, they went live on January 29, 2021. The brick-and-mortar partner of the biggest brand in online poker is the Little Traverse Bay Bands of Odawa Indians. Players are able to deposit and withdraw cash at Odawa Casinos in Petoskey and Mackinaw City.
Much like the offering in the other regulated states, PokerStars meets all licensing criteria such as segregated player funds, a plethora of payment options, and fair games powered by an RNG. These are independently verified by Gaming Labs International (GLI). Similar to the requirements in the other states in which PokerStars operates, a US address and the Social Security Number (SSN) are required to take part in real money activities.
SSN will only be used to verify identity.
BetMGM Poker MI
The second site to launch in the Mitten State was BetMGM Poker MI, which went live on March 22, 2021. It runs in conjunction with the brick-and-mortar casino MGM Grand Detroit and all players can take advantage of the MGM Rewards program for online and live poker activities. Geolocation tools ensure that only players within the state borders have access to the BetMGM MI online poker client.
Player funds are held in segregated accounts and bank transfers, as well as e-wallets, are among the most common payment methods available for deposits and withdrawals. Disclaimers for self-exclusion and responsible gaming are available on the BetMGM website throughout all of their online poker offerings in the US.
BetMGM customers are able to temporarily suspend their account for any period from 72 hours to 180 days. The contact information of the Michigan Department of Health and Human Services (MDHHS) is also available as well.
Key Facts
Michigan Online Poker Laws
Age
Must be at least 21 years old to sign up and play.
Location
Must be located in the state of Michigan, can be a resident or visitor.
Verification
All poker operators must verify each player's identity via official documents.
New Jersey
The Garden State was among the first to introduce a bill to legalize online poker within its borders and Bill 2578 was approved in 2013.
Most notably, New Jersey also signed two shared player pool agreements. In 2015, Delaware joined the fray to share the cash game and Multi Table Tournament traffic. Three years later, in May 2018, New Jersey signed a similar deal with Nevada.
This trio constitutes the only concurrent interstate network — the so-called All American Poker Network (AAPN).
888poker is the software provider for this network and acquired the full rights in 2018. The state of New Jersey itself presently has more active online poker sites than any other US state. The* New Jersey Casino Control Commission* is in charge of awarding online gambling licenses in the Garden State and also features a list of approved companies and third-party vendors that verify online games as being fair and random.
Their website contains information about the licensing process, casino contact information, and an agenda of all meetings. Upon request, the complete gambling logs on a licensed site can be requested from the commission by the customer. They also have the authority to handle any complaints and problems related to interactions on licensed sites in the Garden State.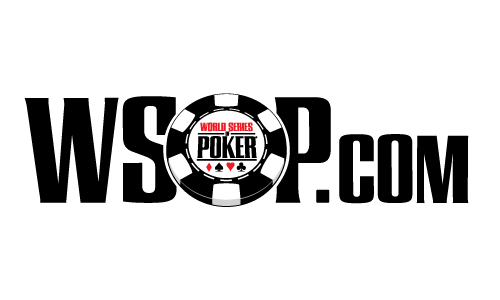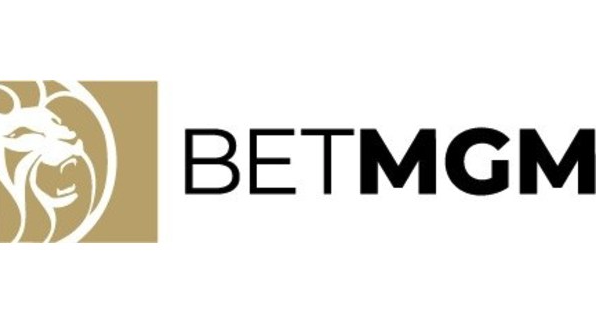 888Poker NJ /
WSOP

NJ

Two brands use the 888poker software client in New Jersey. However, only the WSOP brand offers players the opportunity to request the cage withdrawal through the WSOP NJ client and pick up their funds at Caesars Atlantic City. The ability to deposit into your online account is available at the physical location, as well.

888Poker NJ provides fast and secure payment options. Play+ can be used to withdraw funds at ATMs nationwide that accept Discover credit cards. The operator promises the guaranteed safety of all deposits and withdrawals, for which they utilize data encryption techniques to protect all sensitive data.

As part of the responsible gaming efforts, customers in New Jersey can set limits on the playing time, deposit caps, and a loss limit. These can be requested individually or even combined. Cooling off periods between 1 week and five months can be requested by the customer, who can also self-exclude for 1 or 5 years and even permanently. The "Responsible Gaming" logo is displayed right at the top of the website.
partypoker US Network
This powerhouse trio of brands — partypoker, FOX Bet, and Bet MGM — is owned by MGM Resorts, one of the leaders in the land-based casino industry in the United States. With that brand association, comes plenty of benefits and assurance that the player funds are fully secured. All three sites use the partypoker software platform and share the traffic across the brands.
Borgata Poker NJ went live on November 21, 2013 and the land-based venue is the the Borgata Atlantic City resort. Players can use the cashier cage at the casino to deposit and withdraw funds from their online poker account. Many other trustworthy and well-established payment options are available such as credit cards, PayPal / Skrill, online banking, and ACH/e-check (via VIP Preferred).
The Borgata Hotel & Casino also serves as the land-based partner for the partypoker NJ and BetMGM Poker NJ brands, which provides all customers with the same advantages. They use a five-level security system, multiple firewalls, and 128-bit SSL encryption for all transactions. Early-warning systems in the form of limits on unusually high stakes and winnings are in place to prevent manipulation and other criminal activities at an early stage.
Furthermore, the trio of brands has committed to the Responsible Gaming regulations and displays the logo on the respective websites. Limits can be imposed for deposits, how much cash you spend, and the amount of time spent on the client. Cooling off periods for a minimum of 72 hours are available once logged into the player account and players can also self-exclude for a minimum of 12 months. The free hotline of the Council on Compulsive Gambling of New Jersey is also showcased accordingly: 1-800-GAMBLER®.
Complaints, claims, or disputes can be submitted to the customer service team online, by phone, or by mail. If all reasonable means to resolve an issue are exhausted, customers can also file an official complaint with the NJDGE as well. This process is available to all players located in the Garden State regardless of the brand involved.
PokerStars NJ
PokerStars NJ has partnered up with the Resorts Casino Hotel in Atlantic City and already did so way back in 2013 when the regulated online gambling market opened. The online poker platform was launched three years later in March 2016, however.
Players can use the Atlantic City casino location to deposit and withdraw cash at the cage. Additional options available for both transaction types include electronic checks, PayPal / Skrill, and the PokerStars Play+ Card.
All high standards with regards to player protection and the safety of funds are maintained in the same way as in all other regulated US states they operate in. This includes a required US address and providing the Social Security Number (SSN) to confirm the identity. Players have to be physically in the Garden State to access the games.
Key Facts
New Jersey Online Poker Laws
Age
Must be at least 21 years old to sign up and play.
Location
Must be located in the state of New Jersey, can be a resident or visitor.
Verification
All poker operators must verify each player's identity via official documents.
Nevada
Nevada was the first in the US to legalize and regulate online poker within its borders. Home to the World Series of Poker (WSOP) and the iconic gambling cities Las Vegas and Reno, it has been a staple of poker ever since the 19th century.
Initial work on the potential regulation began late in 2011, but it took more than a year from there on to many any further progress.
On February 25, 2013, bill AB 114 was signed into law. The online gambling activities are overseen by the Nevada Gaming Commission, which lists all approved license holders (operators and service providers) on their official website. The Silver State was also home to two other online poker sites which have since closed, leaving only WSOP in cooperation with Caesars Interactive Entertainment as an active operator.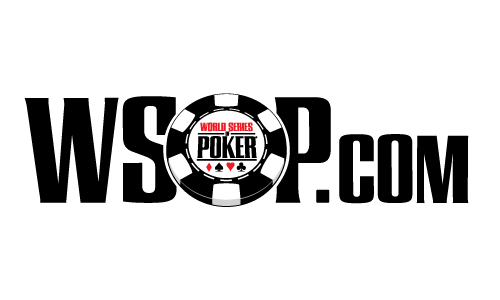 WSOP

.com

The online platform of the World Series of Poker (WSOP) in Nevada went live in September and has a strong association to one of the most well-known brands in the world of poker. All player funds are fully secure in segregated accounts and the RNG has been verified by an approved service provider located in the state.

Player funds can be deposited and withdrawn in cash at Caesars Entertainment property casino cages at five locations in Las Vegas and one location in Reno. The withdrawal can be initiated online by selecting the preferred venue and a government-issued ID is required to pick up the funds once confirmed.

Other payment options include e-wallets such as PayPal and credit/debit cards. The operator periodically verifies the location of the devices via Wi-Fi signal. No connection to the Wi-Fi is required but the networks should be visible from the computer, devices without Wi-Fi capabilities can also use an adapter.

Key Facts
Nevada Online Poker Laws
Age
Must be at least 21 years old to sign up and play.
Location
Must be located in the state of Nevada, can be a resident or visitor.
Verification
All poker operators must verify each player's identity via official documents.
Pennsylvania
Online poker and casino games were regulated in Pennsylvania in late 2017.
Initial efforts were launched in 2014 but brought no results for three years. Eventually, the House and Senate voted in favor of the Expanded Gaming Act (bill HB271), which was signed into law on October 30, 2017. The online gambling activities in the Keystone State are under the jurisdiction of the Pennsylvania Gambling Control Board (PGCB).
As part of the regulations, licensed operators must offer games and products that are certified as safe and fair by independent testing agencies.
The player funds must be kept in secure and segregated bank accounts by all the legal operators. It shall be noted that "internet gaming when in a Pennsylvania casino will also be blocked," according to the Extended Gaming Act 2017.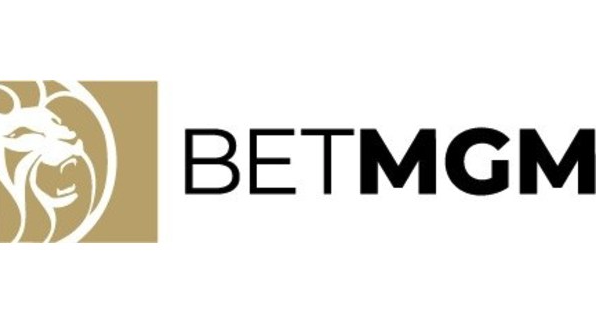 PokerStars PA
For more than a year, PokerStars had been the only active competitor in the state.
The online poker platform was fully launched on November 6, 2019 and its partner within the state is the Mount Airy Casino Resort. Players can deposit funds into their online accounts at the partner casino. As part of the regulations in the state, all payments must be processed via secure channels and the funds have to be held in segregated accounts.
This means the player funds cannot be used for operational purposes by the license holder. Players can use various payment methods such as digital wallets, bank transfers, and credit cards. PayPal and Skrill, as well as bank transfers, are available for deposits and withdrawals.
In order to participate in real money games, players have to be located within the state borders.
Furthermore, a US address and Social Security Number (SSN) is required to join the action on PokerStars PA.
The Random Number Generator of the PokerStars software is verified by an independent company, which has been approved by the PGCB. In the case of PokerStars PA, it is tested and certified by Gaming Labs International (GLI) to ensure a safe and fair environment.
partypoker US Network
On April 27, 2021, PokerStars received some fresh competition in The Keystone State. BetMGM Poker PA and Borgata Poker PA were officially launched and both use the partypoker software platform. For BetMGM, it is the third regulated state in which the online poker room is available and the second state — in addition to New Jersey — in which Borgata Poker is available.
While they use the same software provider, both operators have partnered up with a different brick-and-mortar casino. BetMGM Poker PA utilizes the Hollywood Casino Grantville license whereas Borgata Poker PA has teamed up with the Rivers Casino Philadelphia.
Players can use the cage at the respective land-based casinos to deposit and withdraw funds for their online accounts. Both online platforms are connected in terms of player pools and share player liquidity.
The overall appearance, functionality, game selection, and payment options are very similar to those available for both brands in other regulated states. They also showcase the PGCB logo for Responsible Gaming on their websites and measures will be in place to protect problem gamblers.
Key Facts
Pennsylvania Online Poker Laws
Age
Must be at least 21 years old to sign up and play.
Location
Must be located in the state of Pennsylvania, can be a resident or visitor.
Verification
All poker operators must verify each player's identity via official documents.