When it comes to picking the perfect online poker site in the United States, players in five different states now have the option to choose their preferred platform and join the online action. Players in Delaware, Michigan, New Jersey, Nevada, and Pennsylvania can pull out their phone or computer and be connected to an online poker game in mere minutes. But how do they know which site to choose?
While more and more states are legalizing online poker and other forms of online gambling, there is no federal law and it is up to the individual states to draft their own legislation. Based on the latest interpretation of the Wire Act, most states currently have ring-fenced networks for now but that may change in the near future.
New Jersey, Nevada, and Delaware are all part of MSIGA — the Multi-State Internet Gaming Agreement — which allows them to legally pool players into one interstate network. WSOP is the only tri-state poker network currently ope#1rating, but that may soon change. While other states have yet to join the interstate gaming agreement, Pennsylvania and Michigan have expressed interest in joining a compact and may sign on in the near future.
In states that have legal, regulated online poker, all licensed operators active in those states represent a safe, legal, and trustworthy platform on which players and their funds are secure. At present, seven states have legalized online poker — the five listed above, as well as Connecticut and West Virginia, where legislation has been updated to allow for legal regulated online poker rooms, but no operators have launched as of yet. Hopefully, players in CT and WV will be able to join in on the action soon.
Because only five states have legally operating online poker rooms, American poker players may be tempted to join the action on offshore sites. These risky and illegal offshore sites might look very legitimate and often advertise enormous bonuses and gigantic prize pools to lure customers in. However, these operators don't possess a license issued by the state governments and cannot guarantee that you will get paid or that your personal and financial information are safe. In case you run into trouble, it can get extremely tricky to recover your winnings and that certainly represents a significant risk.
So, how do you know which online poker sites are trustworthy and safe to play on?
What key signs should you look out for and pay attention to when selecting an online poker site in the US?
These are the six most important things to look for in making sure you stay safe and can navigate the poker tables in a risk-free environment.
#1: The Seal of the US State Regulator
All legal and licensed online poker rooms in the United States bear the seal of the respective state authorities on their websites and within the poker client. In order to obtain and retain the license, the operators have to meet stringent operational requirements and safeguards put in place to protect you, the player. The regulator seal tells you that the poker room meets stringent safety, security, finance, and fairness requirements as decreed by state regulators and state legislation. It also tells you that the regulators have your back. While you shouldn't run into much trouble while playing on a legally-operating site, in case a dispute does arise, you have official ways to file a complaint to deal with the issues at hand.
Online Poker Room Regulators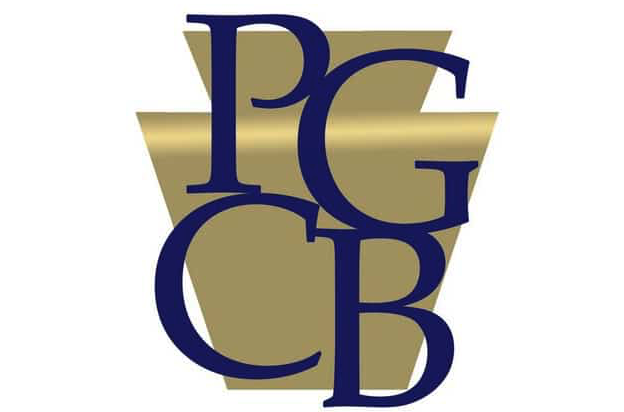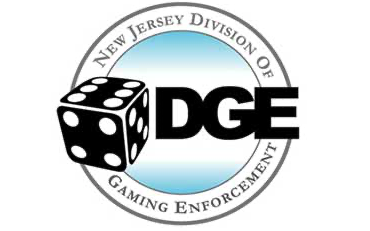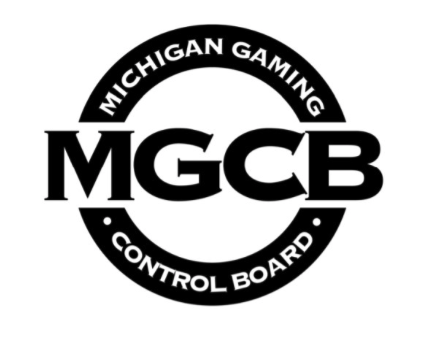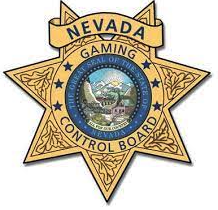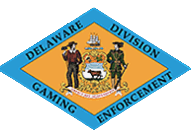 Another regulatory requirement is the segregation of player funds, which means that your money is kept totally separate from the poker room, sportsbook, or casino's operational funds and they cannot touch your money or use it for any reason. Should the operator suddenly go bankrupt or shut down for any reason, your money would be immediately returned to you. This is not the case with offshore sites that can disappear without warning and take your money with them. International gaming commissions may also not be inclined to help you in the event one of these operators goes bust and your money may simply vanish without any way to ever recover it.
Offshore sites offer their services to US players, but there is no legal protection for players on their money. It is not uncommon for these sites to delay or refuse to process withdrawals altogether*. They could even close accounts without any further explanation and there is no recourse for the patron by any means. State regulators have no jurisdiction over offshore sites and there will be very little they can do to help you get your money back.
#2: Secure and Reliable Banking Options
On top of the segregation of funds, legal and regulated online poker rooms also keep your money safe by offering the most common and reliable banking options. During the transactions, SSL encrypted connections for all payment options are in place to make the process as safe and secure as possible. Your winnings can be transferred to your bank account or credit card easily and quickly, without any hassle and no currency conversion fees apply.
Legitimate poker rooms will typically offer a range of withdrawal and deposit methods that include some familiar and recognizable names among them. Common options include major credit and debit cards, PayPal, Skrill, online bank transfer, prepaid cards like Play+, PayWithMyBank, and cash at retail partners. On a legal US poker room, you should have no trouble finding a convenient banking option that you are familiar with and comfortable using. Furthermore, many of these banking methods offer extra layers of protection. Big companies like PayPal, credit cards, and banks have their own intricate security systems and customer protections in place.
As far as offshore operators are concerned, they boast a plethora of payment options with risks attached to them. First and foremost, the security of your personal and financial data may get compromised. These sites rarely have SSL encryption or other security measures in place to protect your info. They could be vulnerable to hackers or even outright sell your information. There have also been numerous incidents of offshore sites using players' funds for money laundering and other criminal activity. With no protections in place, you simply have no idea how your money or information will be used or whose hands it could fall into.
With offshore sites, payments to your account can come from completely random sources instead of reputable payment processors, which may raise red flags and could lead to an investigation on your end. This could potentially lead to some legal trouble as it is illegal for US players to gamble on unlicensed offshore sites.
If a poker room accepts foreign currency or cryptocurrency, that's also a major red flag that the site isn't licensed to operate in the US. Cryptocurrency is prone to experience heavy swings on short notice and has also risen in infamy as a savvy means to launder money, particularly in connection to online gambling sites.
#3: Partnerships with Brick-and-Mortar Casinos in the US
In order to offer online poker to US residents, legal operators have to partner up with a land-based casino within the borders of the same state in which it operates. This adds another layer of security for customers who prefer to not share their financial information online at all, as they can simply walk up to the cashier of the partner casino to deposit and withdraw their funds into and out of their online account.
These partnerships also add an additional layer of trustworthiness and confidence. If a site is partnered with a big name brand that you are familiar with — such as BetMGM, Borgata, or Resorts Casino — and has established a strong reputation, then you can feel confident that the online site is also just as trustworthy and reputable.
Another bonus of playing on an online poker platform that has teamed up with a well-known casino brand is they often offer extended perks, especially at the national brands that have venues all across the entire country. Operators such as BetMGM — which is on the partypoker US Network with partypoker and Borgata Poker — have a sophisticated loyalty rewards program in which the customers are rewarded for their online gaming as well as their in-person activity at the brick-and-mortar casinos and resorts. Through earning these points, players get access to rewards and other perks redeemable both online or in-person.
#4: Game Fairness
One of the biggest worries of online poker players is that games could be rigged and unfair. When playing real money games online, of course, the fairness of the games would be a primary concern as no one wants to get cheated out of their hard-earned cash.
Legitimate poker sites take fairness very seriously. Reputable trustworthy sites like PokerStars are transparent about their processes and use random number generators (RNGs) to ensure that cards are completely random and games are fair.
Now, you may ask: Could the RNG technology be rigged in a certain way? This would serve no purpose for regulated US sites and only put them at great risk. They would face heavy fines and a loss of their online gaming license if any part of the site was rigged or unfair in any way. Legal online poker operators also want their players to be happy and enjoy playing on their sites so they keep coming back. Rigging the games would be self-defeating — it would only drive customers away and their business would quickly fail.
The RNG is regularly audited by independent companies and the respective certificate is displayed on the website of the operator. On a legally operating, licensed US site, you should be able to easily find information regarding the site's RNG and last audit.
Fairness is simply not a priority at illegally-operating unlicensed sites. Without the oversight of regulatory agencies or third-party independent auditors, there is no guarantee that games will be fair.
#5: Player Protection is a Priority
Legitimate sites utilize identity checks to ensure players are of legal age to gamble as well as use geolocation trackers to ensure that players are physically located in a state where online poker is legal and where the operator is licensed to operate. Geotrackers determine their exact location via the IP address, GPS, or location sharing on a mobile phone/device. Sophisticated technology allows poker sites and apps to detect and ban VPNs, so players can't deceive the geotrackers and gamble illegally.
On regulated sites, not only can you trust that the site is not rigged against you, but you can also trust that measures are being taken to make sure that no players are cheating either. Legitimate sites put great efforts and resources into making sure that players are playing fairly and no cheating is going on. Operators often have strict policies against using third-party tools and strategic materials that could give players an unfair advantage over others. Some operators outright ban all strategic materials, while others like partypoker provide their own in-game strategy and stat tools that all players have access to.
Trustworthy legitimate poker sites have specific security measures in place to ensure you are playing against a human opponent and not an optimized bot. Several major operators have been especially transparent and vocal about cracking down on bot accounts. While offshore sites have no such measures in place and, in addition to no guarantee the site is operating fairly, there is rarely any concern over bots and fraudulent accounts. If you play on an offshore site, you could unwittingly be playing against a bot or AI that's programmed to excel at poker and take as much money from players as it can.
Since 2018, partypoker has seized nearly $2 million in fraudulent funds and redistributed them back to the players that were affected. Global poker operator 888poker (whose bot-detecting online poker software is also used by WSOP in the US), GGPoker, and PokerStars have also been very stringent in their battle against the bots.
While illegitimate operators couldn't care less about bots or fairness, legitimate ones make fighting and banning bot accounts a priority in ensuring fairness for players. And their strategies have been working as bot accounts on US sites have been in a sharp decline in recent years.
#6: Achievable Bonus Offers
Affiliate sites will typically boast a plethora of banners, but some operators are highlighted more thoroughly than others and contain more detailed descriptions in an attempt to subtly guide readers towards the ones that they have agreements with. It takes a keen eye to read between the lines and determine whether that particular deal is actually a valuable offer, as headline numbers only tell a part of the story.
Many offshore sites don't look suspicious at first glance. In fact, they can be incredibly shiny and well-designed in an effort to appear legitimate. They also often use huge bonuses to lure in customers. However, while they may seem like you're getting a really great deal, these massive bonuses on offshore sites often take a long time to clear (if they clear at all) or require a lot of rake in not a lot of time, making it nearly impossible to claim in full during the allocated period. When considering any online gambling site, you should always read through the fine print to determine which bonus actually represents the best value. Consider not just the bonus amount, but also the wager requirements and time restrictions.
Legal online poker sites offer moderate sign-up and clearing bonuses that can be unlocked in full by participating in the games. The terms and conditions contain no Trojan horse and no surprise, as they are obliged to reveal them in full without hiding any minor but crucial details. While the offers on legitimate sites might not be quite as big as those on offshore sites, they are always way more reasonable actually attainable. Licensed sites are confident in their product and actually want you to play and enjoy yourself and come back. That is, essentially, the entire point of Welcome Bonuses — to give players a convenient way to explore their site and see how they like it with low financial risk. Whereas, with offshore sites, these welcome offers are usually intended to deceive players, making promises they don't intend to deliver on just to get them to sign up and deposit money.
Always read the fine print and always remember — if a deal seems too good to be true, it probably is.
Paying attention to these six factors will help you evaluate and determine which poker sites you can trust and which you should stay far away from.
When you want to play in a safe and secure environment, legally licensed US sites are always the way to go. Regulated online poker rooms provide extensive measures to protect their players and their players' info and cash.
Your enjoyment, comfort, and safety are of utmost importance and regulated poker sites strive to always create a safe, trustworthy, and fair gambling environment. The same can not be said for offshore sites.